Our Philosophy
We respect the pure design principles of architecture while seeking to design beyond traditional boundaries. We bring a fresh creative approach & an additional dimension of detail to classic design. We are dedicated to establishing & maintaining brands.
Our Services
Interior Design // Planning & Retail Mix // 3D Visualisations // Creation of Brand Identity // Graphics // Signage & Artwork // Brand & Centre Guidelines // Retail Design Management
We Design
Speciality Retail Spaces // Food & Beverage Precincts // Mall Interiors // Precinct Definition & Branding // Tenancy Guidelines // Mall Signage & Branding // Speciality Retail Environments // Bars & Restaurants // Offices // Bespoke Furniture & Lighting
We have worked with the largest shopping centre developers, & in retail environments of the highest calibre in Australia & Asia. Our clients include:
151 Property Group; Abacus Property Group; Affinity Education Group; Airport Retail Enterprises; AMP Capital Investors; Australian National University; Baresque & Botton + Gardiner; Blackstone; Brisbane Airport Corporation; cgn Architects; COG Advisory; Colony 6; Compass Group; Dexus; EG Developments; Fantasea Cruising; The GPT Group; IGA Supermarkets; Indian Film Combine PL; ISPT Super Property; Lake Shore India Management PL; Lee Kim Tah PL; Lend Lease; Maloneys Grocer; Metro Hotels; Pure Projects; Ranfurlie Developments; Reach Promoters PL; Restaurants Australia; Riverside Marine; Ross Bonthorne OAM; QANTAS Australia; Stylecraft; Thompson Adsett Architects; United Property Services; Urban Development; Vicinity Centres & Wimim.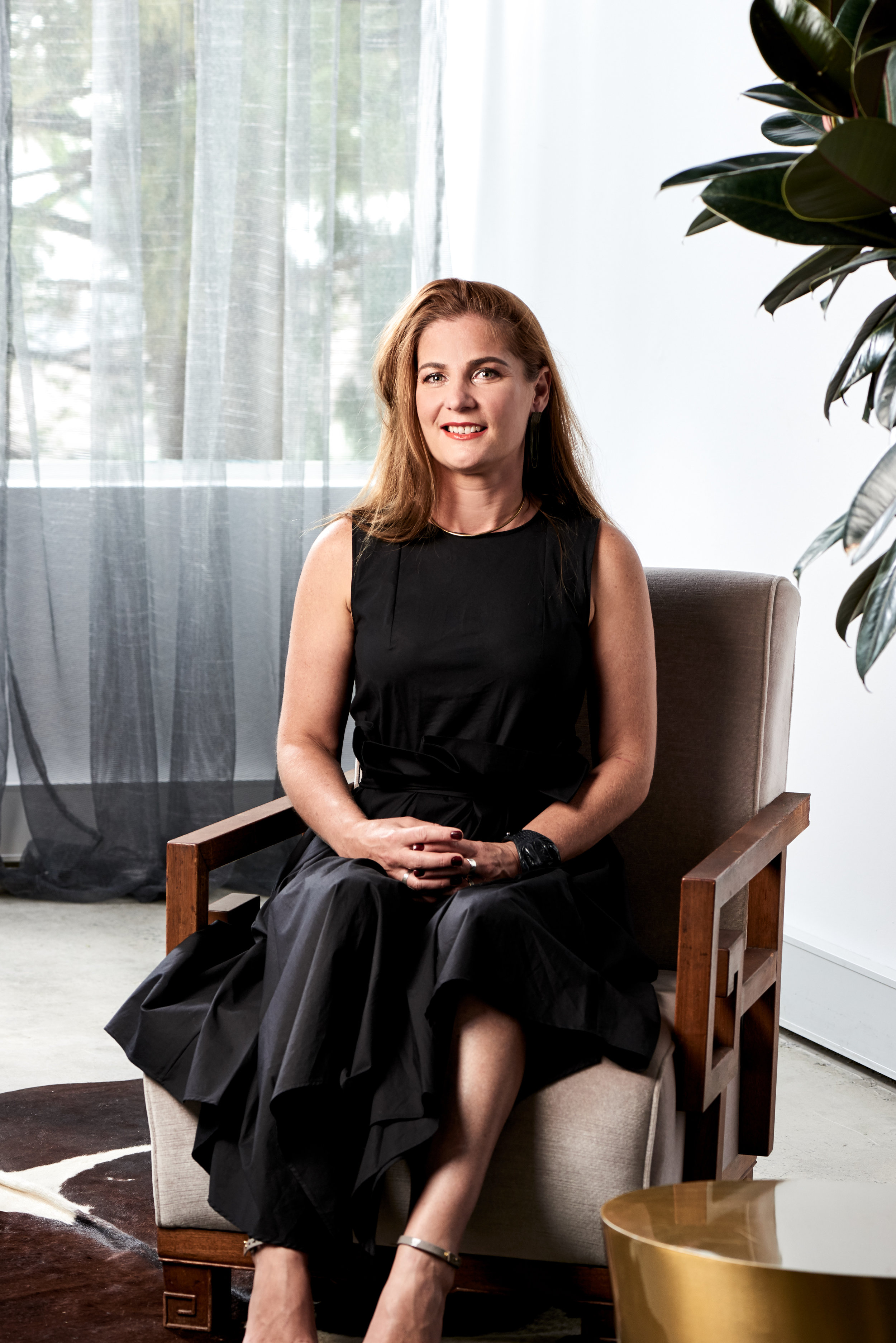 Director
Sophie Collis is an accomplished designer with 20 years of industry experience in Retail Design.
Her role as designer has contributed to the delivery of billions of dollars worth of retail development in Australia and across Asia.
Sophie has lived and established a design network in Singapore and continues to work in Singapore, Malaysia and India. She has worked with award winning architects, and the highest calibre of developers, designers and celebrity chefs.
In 2010, Sophie Collis established Code Design. The company is proud to offer bespoke design services to some of the retail industry's leaders.
Sophie has a holistic approach to design, incorporating interiors, graphics and industrial design philosophies.
She has been involved in the full delivery cycle of retail design; planning, external dining precincts, interiors, food courts, precinct design and design guidelines, tenancy and restaurant designs, pubs and clubs, from concept to delivery.
Sophie's reputation as a retail designer has been built on a commitment to the delivery of the highest quality interior fitouts and attention to detail.
Director
Natalie Bayly joined Code Design in 2015. Her design experience spans more than 18 years, with proven success across all sectors of design and architecture, including commercial education and health, with a focus on retail design.
At Scentre Group, owner and operator of Westfield Shopping Centres, Natalie was responsible for the group's portfolio across Queensland and Victoria, delivering major developments and significant upgrades and expansions, including projects such as Garden City in Queensland. She has delivered more than $2 billion worth of projects across Australia and Asia.
Natalie's experience has established her as an expert in the retail sector with particular emphasis on food precincts, be that hospitality, fresh food, food courts or a hybrid form of these. From inception to end stage delivery, Natalie is extremely passionate and committed to ensuring the highest quality outcome. She has a meticulous and detailed approach to all phases of the project including: spatial planning, rebranding, overall aesthetic, direction setting to provide unique, well considered projects.